About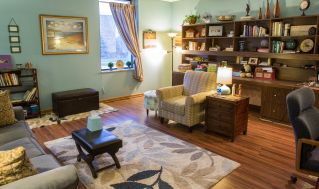 As you begin your counseling journey, it's important to think about your goals:
What do you hope counseling will do for you?
How do you envision yourself after counseling?
Do you have goals that you would like to meet?
Have you had counseling in the past? Was it positive or negative? What expectations do you have of your counselor and counseling in general? Discuss your goals and expectations with Mary so that you can build a treatment plan together based on your individual needs.
Preparing for the start of counseling will help you know what to expect during your first meeting. Feeling worried, nervous, apprehensive and fearful is quite normal. It's also neccessary in order for change to happen. Mary brings years of experience and a kind, and warm approach in her inviting office as you begin your steps towards a stronger self. She is looking forward to your call. START TODAY!!